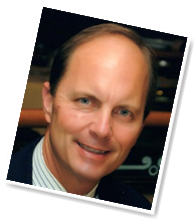 Brad Boswell
Licensed Insurance Agent
Specializing in Long Term Care Insurance Solutions

La Mesa, CA
Also Licensed in: FL, MI, MT, MN, NY, OH, PA, SC, TN, TX, WA, WI
Main Phone: 619-337-0360
Email: bradley.boswell@acsiapartners.com

---
Brad Boswell is one of the top specialists with the American Association for Long Term Care. A graduate of the University of California at Los Angeles, Brad began his health care and financial planning career in 1982.

"When I was a child, I helped care for my grandparents," Brad said. I've seen, first hand, the emotional and financial devastation that unexpected illness can bring to unprepared senior citizens and to their families. That's why Long Term Care insurance is so important: this is the final and maybe the most important piece of the puzzle that you need to plan your retirement."
---
Resources

2023 IRS Deductions
2023 IRS write-offs for business and individuals
Click Here

2022 IRS Deductions
2022 IRS write-offs for business and individuals
Click Here

2021 IRS Deductions
2021 IRS write-offs for business and individuals
Click Here

2020 IRS Deductions
2020 IRS write-offs for business and individuals
Click Here
---
About xACSIA Partners Insurance Agency LLC
xACSIA Partners Insurance Agency LLC is one of the largest distributors of long term care and related insurance products and services in the country. We are dedicated to offering quality long term care education, service and resources for the benefit of the consumer, employers and our agents.
We work closely with the top LTCi companies, complementing their customer service. Through our excellent carrier relationships, we can provide education, planning recommendations and resources that best meet your individual needs.
We understand the financial and emotional stress that caregiving can place on a family. Working with a specialist that can provide solutions for long term care is the key. Long term care may be the single biggest financial risk that most Americans face – it could be the one thing that could force you to spend your retirement savings. xACSIA Partners Insurance Agency LLC specializes in analyzing every consumer's individual needs and financial situation to select the best plan at an affordable premium.
We Provide Unbiased, Side-by-side Comparisons
Of the Leading Carriers in California
With Experts Specializing in Long Term Care Solutions!
xACSIA Partners Insurance Agency LLC passion is to provide our clients with the best long term care insurance solutions, customized to meet their needs.
Get a Quote Here or Call Brad Boswell at 619-337-0360 to review available LTCI DISCOUNTS that may be available in California.
Testimonials
"Brad showed us how Long Term Care insurance fits in with our will, family trusts, and retirement planning. We didn't want to burden our children. We all feel safer and more prepared. His presentat…

Read More
Herbert B.